Margaret Hamilton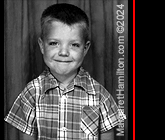 Cora Television Ads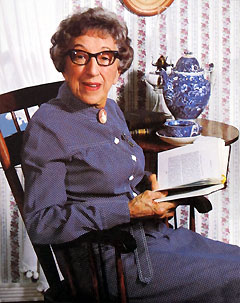 A New Lease on Career
Years after Hamilton's 1939 success as the Wicked Witch of the West, her career took another leap when she became spokeswoman for Maxwell House coffee in the 1970s. Her character's name was "Cora", a sharp, plain-speaking New England market keeper who was never at a loss for words...or coffee recommendations. Maxwell House was the only coffee she stocked in her store.
Just how many "Cora" commercials were broadcast is not known, but there were probably dozens. Thankfully, many if not most of them have survived in one form or another, mostly on studio tapes of vintage TV shows.
After the success of the Cora ads, Lucy's sidekick, Vivian Vance, also got into the act being the down-to-earth spokeswoman for Instant Maxwell House coffee. Cora's popularity, however, was the favorite when it came to selling coffee.
All of the videos on this page have been gathered from various sources, some having much better video/audio quality than others. They have been digitally enhanced, especially to remove noise and hiss from the audio tracks.
Minority Couple, 1972(?)
socially progressive
...even if the guy's acting was more hammy than your breakfast bacon.
Sara Looks Beat, 1978(?)
David Caruso, 1978
NYPD Blue
) David Caruso in his dapper bib overalls, who must have been all of 21 years old in this ad.
The ads featuring Cora in her little country store with fellow New England types as customers were among my favorites.
Audrey Landers, 1978
Dallas
and many other TV shows. Like David Caruso above, "Sharon's" the same age, about 21, in this ad. And she adores that instant coffee, like beat Sara (also above) did...and we all know by now that Sara's word can't be trusted.
The Campers, 1972
find
, and it's in pretty good shape. It's also one of the earliest ads in the series. Cora makes sure the campers have all the supplies they'll need (thank goodness they remembered to bring their goofy hats).
The Auction, 1976
After Hours, 1974
The Hikers...and Henry, 1977
ADC Taste Testing, 1976
Playing Checkers, 1976
Supply Day

The Law (1974).

The way Cora is eyeballing Judd in that photo, she apparently likes what she sees (CORA!).


The Party
Mom Sent Us
Great Store, Versions 1 and 2

little woman shows disappointment and concern that her man doesn't like her coffee.

mobile hanging in the foreground, there is a cartoonish wife-hits-husband-with-frying-pan audio effect. Remember: It was the 1970s, and Helen Reddy was singing, I Am Woman on the radio. Not all women bought into the equality thing at the time. I suspect version 1 was shown in commonly conservative areas, and version 2 was shown out west. Just a guess, but it sure does provide a historical perspective of the times back then.


The Perfect Dinner Includes ADC Coffee, 1978
The Newlyweds

He does not like whole-wheat bread. Then again, maybe the "just married" part was between him and his inflated ego. Even in the 1970s, this sentiment was not widely embraced...not the best written script for the day, that's for sure.