Margaret Hamilton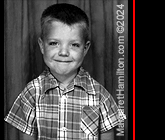 Merry Christmas 2023
All of the videos on this page have been processed using artificial intelligence (A.I.) to improve the visual or audio experience. This year, all clips are in a larger format, which has become the standard for nearly all of 2023.
This page will be viewable until about January 2024. I hope you enjoy the videos!
Karen Carpenter Merry Christmas Darling, 1978
I've been posting a version of this clip every year for decades now, as it is one of my top holiday favorites.
Angel In the Christmas Play, 1978
A Christmas Portrait
. The angels are Georgia Engel, Kristy McNichol, and Karen Carpenter. As much as possible, I toned down the annoying canned laugh track from this skit, which kept drowning out the audio of the angels' singing. Kristy is the only surviving angel; she dropped out of acting several years ago to pursue other interests outside of the public eye.
Aunt Jemima Buckwheat Pancakes, 1955
woke
boycotts if they aired it today. If you think this one is inappropropriate, wait 'til you see the Camel Carton one in the next column.
Marlboro Country, 1960s
Marlboro Country
, so much so that Marlboro released a vinyl album or two of related music.
Christmas Medley, Johnny Mathis 1965
Shindig
, here's a very young and very fit Johnny Mathis lip-sync'ing songs from his newly released Christmas album. This black-and-white show is in terrible condition; it took a lot of effort to make it somewhat acceptable. Johnny's delightful medley is replaced with the stereo version right off the album.
Borden's Egg Nog, 1960
Borden's
is not exactly a well-known household name, but in the East and Midwest (about 14 US states), the name is familiar. In this holiday ad, the entire Borden family of dairy mascots appears: Elsie (who was created in 1936), husband Elmer, and son Beauregard. Borden products have been around for many decades and are well-regarded.
Sleigh Ride, Carpenters 1977
Kodak Brownie Movie Camera, 1959
Ozzie and Harriet
and the boys, Ricky and David. In its heyday, Kodak produced the most popular, reliable, and affordable film cameras of the day, along with its quality film types/rolls. The digital era all but killed the corporation; it survived and even branched out into other areas, such as pharmaceuticals.
The source copy of this ad was black-and-white; I don't know if it was originally in color.
TV Ad Rudolph the Red-Nosed Reindeer, 1966
Rudolph the Red-Nosed Reindeer
, featuring the voice and singing of Burl Ives. In the ad, the announcer mentions "...Sunday, December 4th...", which did not occur in 1964; rather, it occurred in 1966, so I am assuming
that
was the year of this broadcast.
The colors in this copy were so washed out that the clip appeared nearly black-and-white and was filled with debris and scratches. It has been cleaned up, colorized, and the audio is enhanced.
Peter Returns Home, Folgers 1986
Greg Wrangler plays Peter; you can find more about him and this ad at
this site
(it's an old page, but still accurate). Wrangler is still around, still appearing in television ads and soaps. He's one of those lucky people who get better looking as they age, and that's why we hate him (just kidding).
Copies of this ad elsewhere are mostly blurry and muddled-sounding. We've enhanced both the visual quality and audio on this one.
Bing Crosby White World of Winter, 1965
The Hollywood Palace
, here's Bing singing a seldom-heard but catchy winter song. Most copies of this show are black-and-white; this one is in true color, along with a true-stereo audio version of the song.
Crosby often emceed this weekly series throughout the years (Wiki says 31 times, including the very first and very last shows). His most famous episodes, however, were the holiday ones, which included his wife and kids...Americans always looked forward to these holiday specials thoughout the 1960s and 1970s.
Two Oldest Norelco Santas, 1960s
I understand that what you see in these ads is probably as good as the quality gets; I read that the master copies are long gone. Regarding the second version, a substandard version or two is also on that big site; they were lifted from a site I created many years ago.
André Champagne, 1970s
The Christmas Song, Andy Williams 1966
In this clip, Andy's relaxed style, his mom sitting in the background making bows, the fireplace, the Christmas tree...all combined, the warmth of Christmas couldn't be better embraced. I was always fascinated with his ability to hit those high notes, and he does just that near the end of the song.
Miller High Life Christmas Card, 1981
So it is with this beer commercial. I understand that people liked this ad so much, Miller brought it back year after in the 1970s and 1980s. This copy happens to be from Christmas 1981, but it is exactly the same as in previous years.
White Christmas, Last Performance Bing Crosby, 1977
As usual, Bing was in perfect pitch, even though he didn't look healthy (pale skin; mostly expressionless eyes). When recording was done, he mentioned to family that he really enjoyed doing this show, which was filmed in England.
Surprisingly, this show was not recorded in stereo. I've slightly enhanced the audio to suggest stereo without going overboard on the effect.
Dick Van Dyke for Kent Cigarettes, 1965
No doubt, this was a hastily created ad by the actors for one of the holiday airings of the show. No music, silly dialogue, and judging from Rose Marie's pasted-on smile at the end, no interest.
Camel Holiday Carton Cigarettes, 1950s(?)
sounds
like a 1950s ad, but may actually be from the 1960s.
Scary looking Santa (those eyes...) happily singing the praises of Camel cigarettes as Christmas gifts. What could be more thoughtful? I've colorized this ad, which actually improves the viewing experience...the busy details—in black-and-white—were headache inducing.